Delivered within: 3-5 workingdays after receipt of payment
Korvin, our twelfth and last anniversary pattern.

Now we first share more information about the designer of these lovely bear.

For December we choose a design by Olga Ozernaya from Kyiv, Ukraine. She always worked in a commercial environment. This is a harsh world which involves constantly pursuing something more or better. One day Olga woke up with the irresistible desire to change everything and to find new sense in her life. That is why, eight years ago, she started making teddy bears.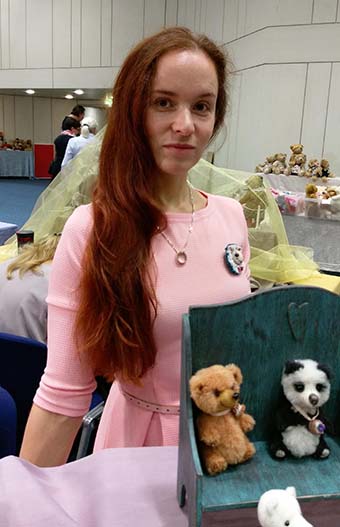 Olga creates teddy bears for children, to put a smile on their face. "I believe that everybody is open to new impressions and happiness when they are a child. It's an amazing feeling to see somebody smile when they hold my teddy bear for the very first time."

All her teddies are unique, based on her own patterns. Olga works with professional materials and she loves natural fabrics like mohair, alpaca and viscose. She prefers to stuff her creations with natural fillings like sheep wool or mohair.

Even Olga constantly learns new things about the art of making teddy bears, by trying to elaborate new patterns or gradually widening the scope of styles and techniques. "It takes a lot of time to make a teddy bear, to make a perfect one, but that makes the end result even more precious to me."

Here you can find more information on Olga and her creations.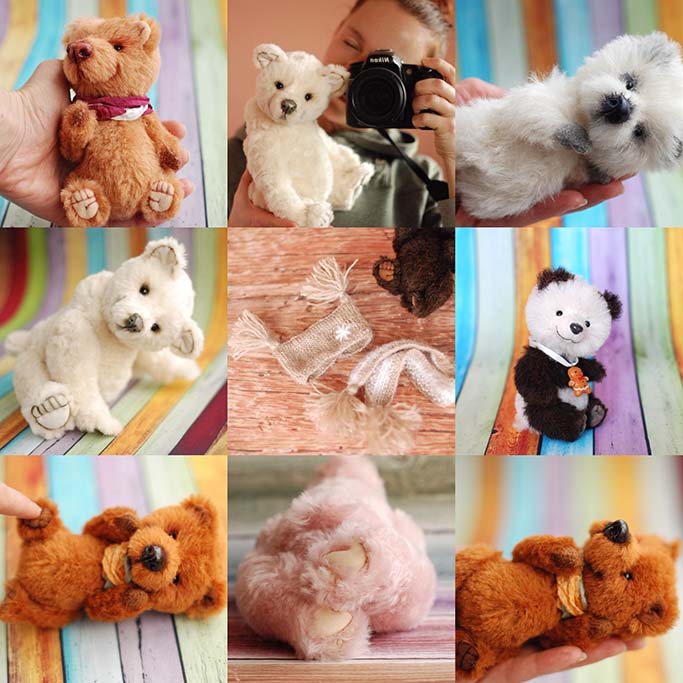 For the month December Olga created a pattern of a most cute bear for ProBear. The coloured eyes were specially made and also the yarn was exclusively fabricated for this design.
The kit Korvin contains:
- Pattern and description
- Enough viscose (25 x 35cm)
- Discs (10x 15mm)
- Cotterpins (5 x 2,0 x 20mm)
- Glasseyes (6mm)
- Nose thread
What do you need for yourself:
- Sewing Threads
- Stuffing materials